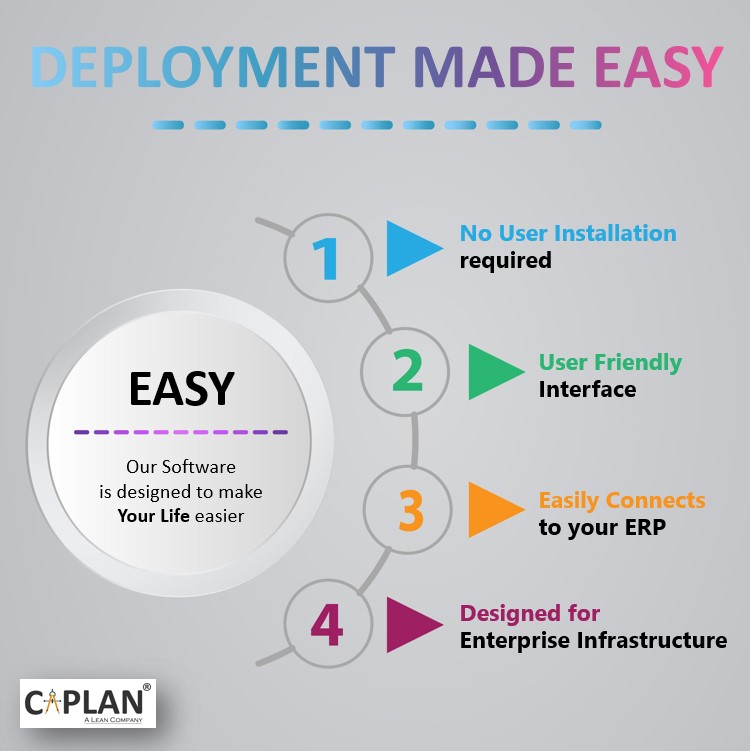 No User Installation required

No end-user software installation is required, since our software interface is Web based.

User Friendly Interface

our Excel-Like Web interface is very easy to use
Basic end-user Training is complete in 15 minutes.
All Data is in 1 screen where you need to go to moltiple screens in ERP systems.

Connection to your ERP is done easily

Thanks to our know-how on SAP and Infor M3, our Experts will guide you during the deployment phase.
Deploy our Software in a couple of WEEKS instead of waiting months with other software
Our software supports Oracle/DB2/MS SQL Databases & All kinds of Web Services

Designed for Enterprise Infrastructure

Available from Cloud(Saas) as well as On-Premise Installation.
Running on the State-of-the-Art Microsoft .Net Infrastructure, our software is ready for the Future.
Powered by C++ engine, our software is both flexible & fast.